Welcome to the Grant School Website!
PTA Newsletter
Fun Stuff : 
Conversation Starter: 

What was the best vacation you ever had? Or the best you can imagine?
Trivia:

  How does Pink Sand Beach in the Bahamas derive it's color?  (Answer at end of message)
What's Happening at Grant: 
Art Show Volunteers Needed 5/16-19
Transforming the multi into a gallery takes a lot of prep-work and we need your help!  Set-up is scheduled for 

May 16th

, 17th and 18th and take down is the 19th.  Any amount of time you can give is appreciated.  Come for one hour or come for four!  Bonus: Coffee and muffins for the morning crew.  Sign up here: http://www.signupgenius.com/go/508044baaa72da31-artshow
Grant Family BBQ - That's a Wrap 
This year's Grant PTA Family BBQ was a great success.  Despite the wind, the music, the food, and the Grant Community made it super fun. Here are some great pictures from the event: 

Phoebe Ellis - Grant Volunteer of the Year
The Grant PTA names Phoebe Ellis the 2017 Grant Volunteer of the Year.  Phoebe helped with everything from the Talent Show to the Jog-a-thon to organizing the BBQ and much more.  Her work at Grant over the years has helped make it a better place for our kids.  Phoebe, as your time at Grant comes to a close, we hope you know how appreciated you are and how much you'll be missed. 
First Grade Play/Sing 5/15
Becoming a tradition at Grant, organized by the amazing 1st Grade teachers and adorably performed by the 1st Grade students, the 1st Grade Play/Sing is one of those things parents will never forget. We're told this year's performance is less of a play and more musical in nature!  The show will be held in the multi at 

6 pm

 on May 15th.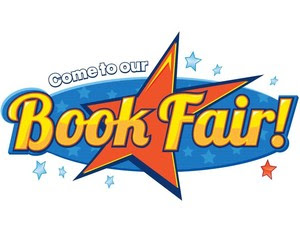 Spring Book Fair  5/15

-5

/19
The Grant-Copperfield's Spring Book Fair will be held 

May 15th through May 19th

 and there are some great books available from Harry Potter to Diary of a Wimpy Kid!  It's open every day after school and also on 

Thursday, May 18th

 during the Open House from 5:30 

to 8pm

. Come check out the Spring Book Fair! 
Westside Relays 5/16
This track and field event will be held on 

May 16th

 at Petaluma High School.  Schools are divided into large or small-school divisions as they compete in individual running, jumping and throwing events and team relays. Grant 5th and 6th Graders are competing and 4th Graders will be there to cheer them on.  Go Shamrocks! 
Final Dine & Donate of 2017 at Taps 5/17
It's the last Dine & Donate of the year!  Come hang out at Taps right on the Petaluma River.  Try something from the kid friendly menu or perhaps consider a brew - so many to choose from.  It's a great excuse to gather some families together from your child's class and bid farewell to the school year.  Taps will generously donate a portion of the receipts back to the Grant PTA. http://petalumataps.com/menu
Open House & Art Fair  5/18
Come see what the kids have been up to in school and chat with teachers about their progress. There will be an art show up in the multi featuring work from all of our Grant students (volunteers still needed) and the Book Fair will be open for business as well.  Art Show opens at 

6pm

, Classrooms open at 

6:30pm

 and the Book Fair closes at 

8pm

. 


Grants Needs You!  Volunteer in 2017-18
There are a number of important positions open next year.  If you have some spare time, you could really make a difference.  We are looking for:

After School Enrichment Coordinators
Grant Apparel Sales/PTA Table Host
Assembly Coordinator
Book Fair Coordinator
Dine & Donate & Merchant Coordinators
Emergency Shed Point Person
New Kindergarten Family Potluck Organizers
Safety Crossing Guard Coordinator
Yearbook Creator
Lost & Found Coordinator
Sign Up Party Manager
Performing Arts volunteers

As you can see, it's a great time to get involved as there is so much need.  If you're interested, please email Alisha at alishabasich@gmail.com or Vicki at vbgriffo@gmail.com
Pamper & Donate - the entire month of May
Check out this luxurious Pamper & Donate from Skinergy.  Enjoy a blissful one-hour facial, a tanning package ahead of your summer vacation or enjoy any service offered at Skinergy during the month of May and this Grant parent owned business will donate part of the proceeds back to the Grant PTA.  Check out the services offered at skinergy & treat yourself! www.skinergyskincare.com
In The Thank You Column
Thank you to Ms. Rice, Ms. Norris and Ms. Kruse for working with students on the awesome Spring Chorus & Band Concert.  What a great show! 

Thank you to the Grant Teachers for the lovely Volunteer Breakfast! 

Many thanks to Lisa DeCota, Ms. Megna, Joe Reyes, Royce Van Bebber, Emily Todd and Sarah Frieberg for coming to help organize Grant's new Outdoor Learning Environment! 

Big hugs to Phoebe Ellis & Margaret Scott for organizing the Grant PTA Family BBQ.
At A Glance
MAY
May 15                   First Grade Play 

6pm




May 15-19

              Grant Spring Book Fair


May 16

                   Westside Relays


May 17

                   Dine & Donate at Taps


May 18

                   Open House and Art Show


May 26

                   iPads due in to teachers


May 26

                   6th Grade Celebration


May 29

                   Memorial Day - Observed NO SCHOOL

JUNE


June 1

                    Field Day 


June 2

                    Last Day of School! Note: Early Relase day.  Enjoy the Summer!


Trivia Answer:  The pink color of the sand comes from microscopic coral insects, known as Foraminifera, which have a bright pink or red shell full of holes through which it extends a footing, called pseudopodia, that it uses to attach itself and feed. After the insect dies, the wave action crushes the bodies and washes the remains ashore and mixes it in with the sand and bits of coral. The pink stands out more in the wet sand at the water's edge. 


| | |
| --- | --- |
| School Calendar and Events | |